Relocating to a new city can be a daunting and overwhelming task. Ideally, you'd take several trips to your new city to get to know the place and find out exactly where you want to live, however realistically that rarely happens. To help guide you through the relocation process, while saving you time and money, we wanted to compile a list of helpful steps to make the move to Charlotte easier.
Step 1
Research Charlotte Neighborhoods
Charlotte is made up of many different neighborhoods each with distinct and unique personalities. Finding the one that best suits your needs and wants will help further your home search down the line. It's important to research school ratings and safety of each neighborhood. If you're relocating due to a new job, determining how long/short you want to your commute to be will be another crucial factor into which area you choose to settle in.
Step 2
Contact The Ann Rudd Group
The Ann Rudd Group prides themselves on their extensive knowledge of each and every neighborhood no matter how old or new it may be. We are very familiar with working with buyers who are several months out from relocating. No matter what the timeline looks like we make it our mission to help narrow down their search so they aren't wasting any time or money looking at places they ultimately won't like. Once we have a list of criteria ranging from price to the number of bedrooms or baths, we then make a personalized list of neighborhoods tailored to fit their specific needs.
Step 3
Get Pre-Approved by a Charlotte Mortgage Broker
This is the most crucial step, one that most people miss. In this market today, homes are being sold fast; not being pre-approved beforehand will most likely end in you losing out on the house you want. We encourage buyers to speak to one of our preferred lenders to help you determine the best loan program for you and help figure out the best approach to buying a home during your move. As an added bonus, they can also help you gain a better understanding of Charlotte's property taxes and HOA fees and how they can impact what you can afford.
Step 4
Configure a House Need/Want List
Once you know exactly how much you can afford, it's time to really prioritize what you truly need when buying a home. Are schools your number one priority? Is commute time a huge factor? Can you afford the homes you're looking at? Are you taking your long-term needs into consideration? Is having shops and restaurants close by a MUST? These are just a few of the questions you should be asking yourself to help determine what is genuinely important during your house hunt.
Step 5
Narrow Down Favorite Charlotte Neighborhoods
At this point, it is time to start making a small list of areas you want to focus on. This is a pivotal step that must be finished before you even consider making a trip to Charlotte so again, you aren't any wasting time or money on areas that just won't work for you.  We suggest making a list of the top 5 to 10 neighborhoods listed from your favorite to least favorite. Our recommendation is when you eventually visit, you tour the neighborhoods you like the most first and then if you can't find something you like there, keep going down your list until you do.
Step 6
Have Your Agent Set You Up With our Client Portal
Once you've come up with your top neighborhood list, ask your agent to set you up on a client portal so you can see all the homes for sale in a specific area. The best feature of this portal is that you are able to see homes for sale minutes after they have gone on the market. Clients love this feature as they can take their time to browse each house at any moment of the day.
Step 7
Schedule a Neighborhood Scouting Trip to Charlotte
At this point you have created a list of your top neighborhoods, browsed a variety of houses, now it's time to check them out in person. The main goal of the first trip is too narrow down your list of areas even further. Exploring each neighborhood and touring homes in your budget will help give you a good indication whether or not you want to continue looking in this neighborhood on the list, or if you want to move onto the next one. It's important to look at the big picture during this step, you may like a house but hate the neighborhood or vice versa. Both will make a difference on your relocation and how happy you will be long term. For this reason, alone you should never skip this step.
Step 8
Make Time for Exploring Charlotte
Searching for your potentially new home can be quite the undertaking. Never the less we fully encourage our clients not to isolate themselves to explore just their neighborhood but visit outside it and see what else Charlotte has to offer. Visit the Epicentre, eat from one of our many food trucks, check out one our sports teams or relax at the Lake. Doing something fun during your trip will help ease the stress of the move and help you realize how much Charlotte has to offer.
Step 9
Adjust your Neighborhood List
Now that you've taken the time to see homes, and neighborhoods in person you will be able to narrow down your search even more. Keep your list below 5 neighborhoods at most, and relay which ones you have chosen to your realtor so they can alter your portal to those specific areas. At this point, you can seriously consider putting an offer on houses or revisiting Charlotte if you have the means and time and tour homes in person.
Step 10
Pick a House and Make The Move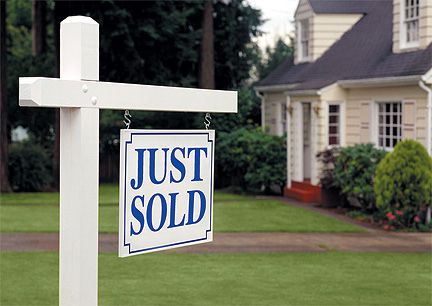 We know this is not as easy as it sounds, we have all had experience moving at one point or another. That's why we feel confident that we can help make your relocation process as easy as possible with our expert advice. We also have a team of Charlotte agents who have lived here a majority of their life giving you the opportunity to pick their brain on the best restaurants, shops, and more. If you are considering a move to Charlotte, email us at ann@annruddgroup.com or call us at any time at (704) 918-1005, no matter how early in the process you are, we are more than happy to assist you. We love our beloved Quen City and we would love to help you love her too!